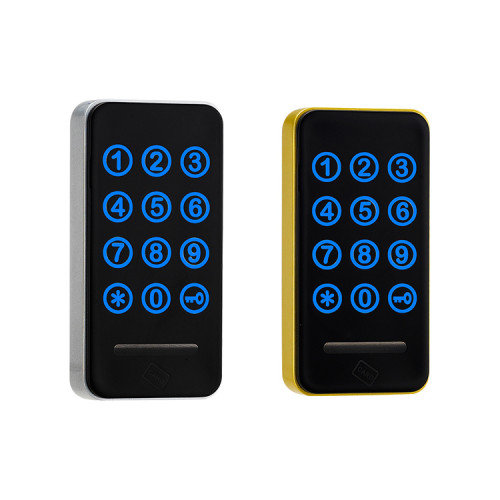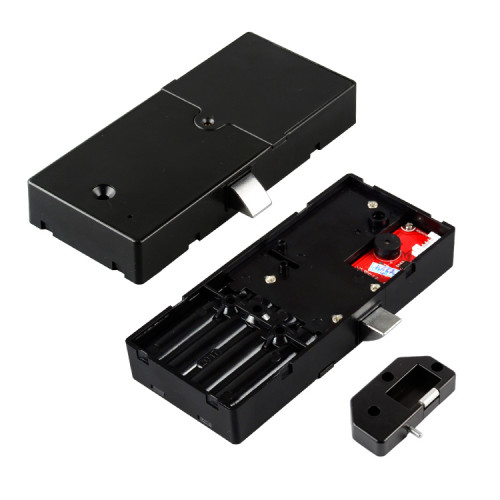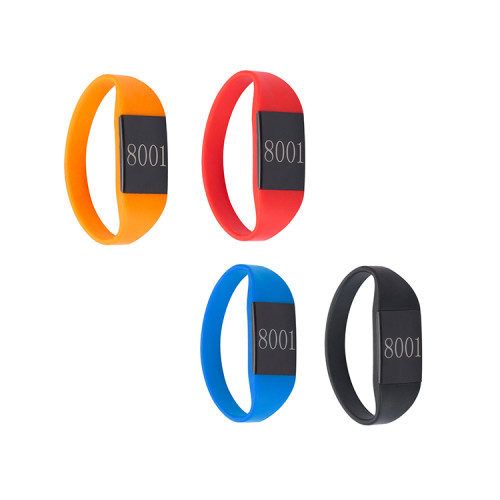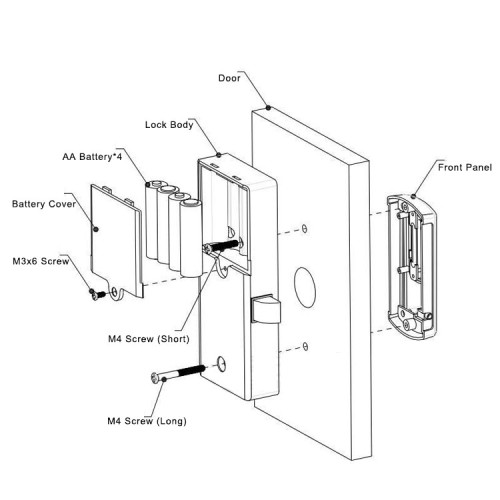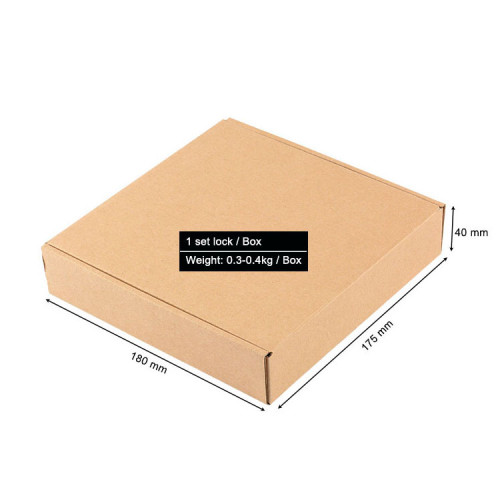 Keyless Password Cabinet Lock For Gym And Spa Locker
Description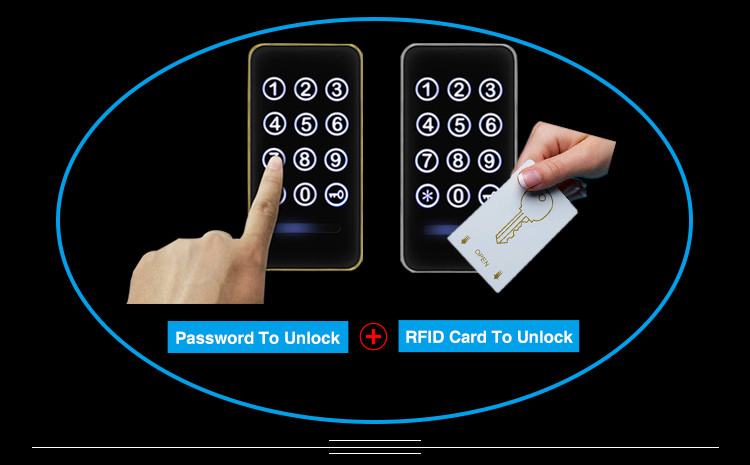 ※ Like the above picture shows, a complete set of keyless gym locker lock conclude a front panel, a lock body and side catch, and one wristband.
※ By default, the lock works with 125KHz ID card. If you want 13.56MHz Mifare card lock, also available.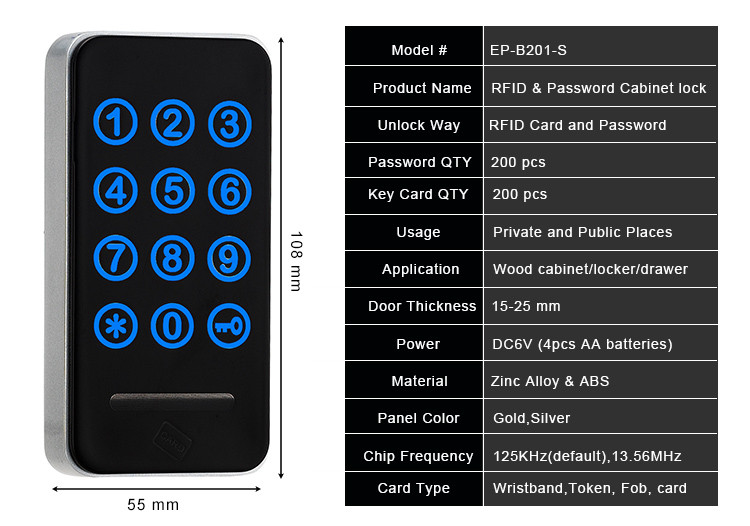 This is an example of basically how the keyless gym locker lock is installed. Different models may differ a bit.
Adjust the distance from the door edge to the 3 holes according to lock model and your cabinet style.

※ Fixed Key Mode: For Private Places Use (Home, office, etc)
Verify password or read card to unlock, then it will get locked automatically.
Password or card is fixed until you change it.
※ One-Time Key Mode: For Public Places Use (Storage cabinet in supermarket, GYM, etc.)
User put his stuff in cabinet, then set any password, or read a blank card, to lock the cabinet. and
use the same password or card to open the cabinet when he comes back. And key get invalid.
Then the vacant cabinet becomes available for other users.
The next user just repeat the same operation to user the cabinet.