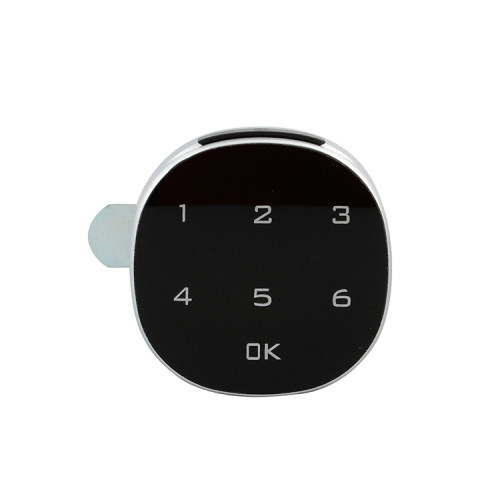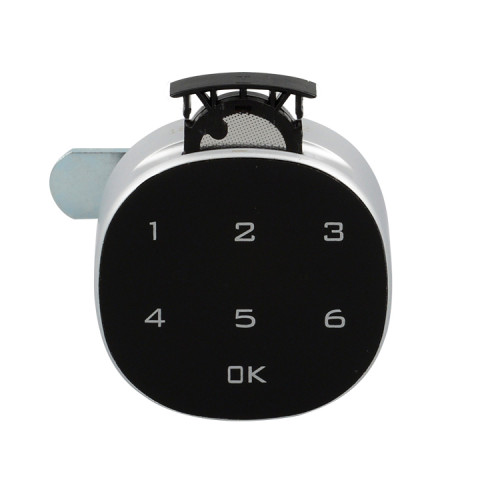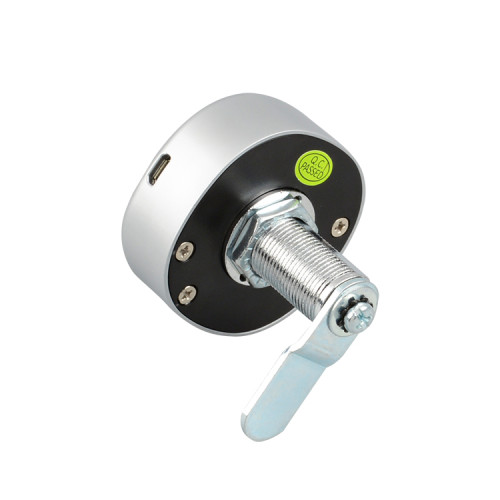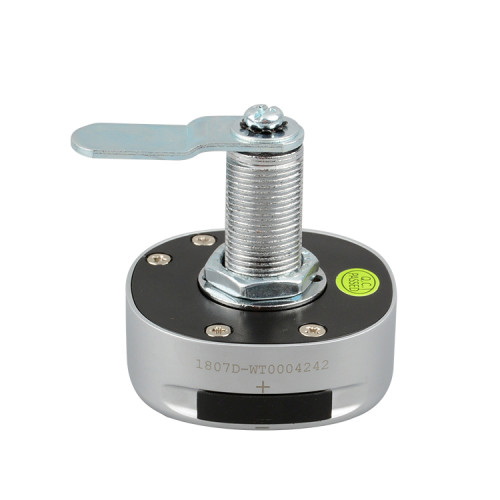 Keyless Keypad Password Wood Cabinet Lock For Gym Locker
Description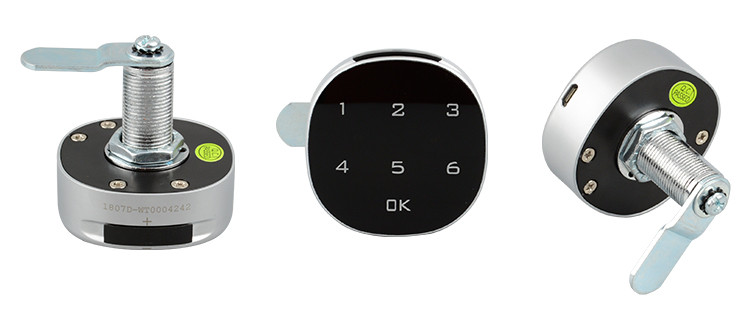 Steel cabinet door thickness requirement: ≤14 mm
Wood cabinet door thickness requirement: ≤25 mm



※ 2 Working Modes / Switch Freely
A. Fixed Password Mode: For Private Places Use (Home, office, etc)
User enter password to unlock. Then just need to close the cabinet and turn the panel anticlockwise to lock it up. Password is fixed until you change it.

B. One-Time Password Mode: For Public Places Use (Storage cabinet in supermarket, GYM locker, etc.)
User put his/her stuff in cabinet and set any password to lock the cabinet, and use the samepassword to open it when comes back. Then password gets invalid and the cabinet becomes available for others. The next user just repeat the same operation to use the storage cabinet..

※ Password Protection
Input wrong password 4 times continuously, the lock will get unworkable for 1 minute.
※ Messy Password Function
When unlocking. you can enter some messy/fake number before and after the correct password.
For example: The correct password is 1234, you can enter 3249-1234-0988 to unlock.
Prevent others peeping your password.
※ Hopping Password Function
No need to worry about forgetting password.
If in any case you forget both the user and admin password, just send us the serial number on the lock, we will generate a one-time password for you to unlock, then you can reset password.




⇒ Powered by CR2032 Battery
⇒ Last for 1 year. Don't need to change battery frequently
⇒ If low Voltage, there will be alarm sound to remind you changing battery.
⇒ No need to worry about battery dead. Because battery case is on the front panel. You can change battery outside.