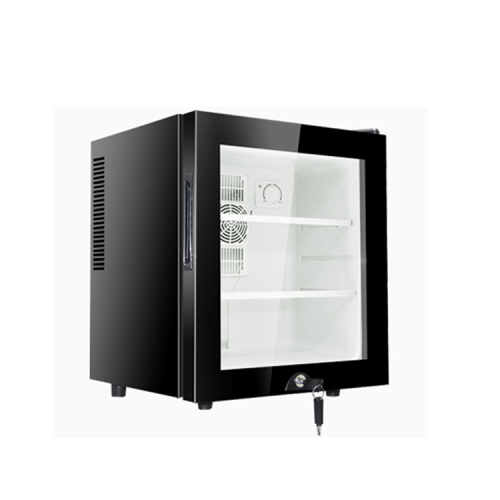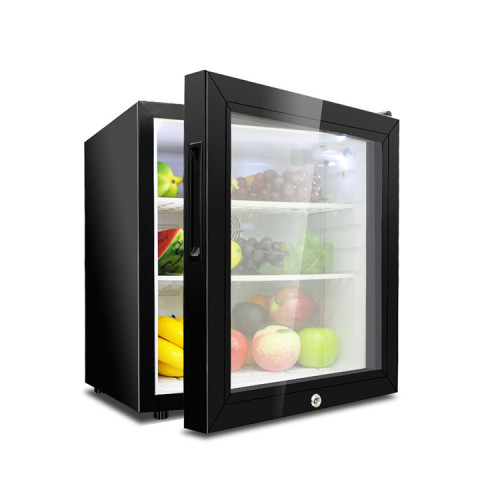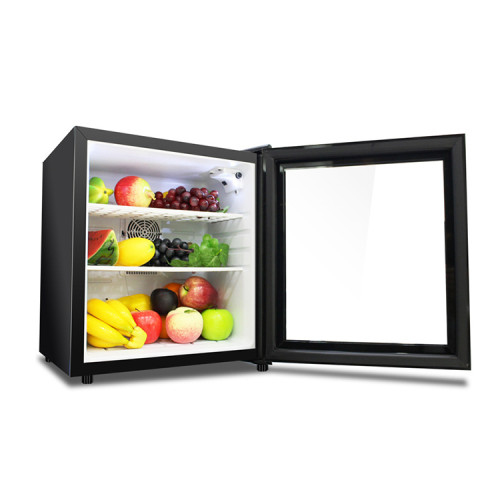 Hotel Room Mini Bar Refrigerator With Glass Door
Description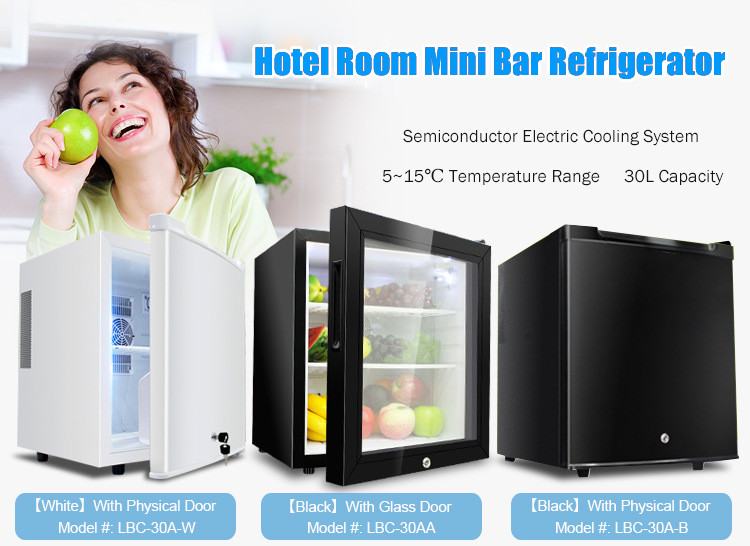 Dimension: 400*400*485mm
Capacity: 30L
Temperature Range: 5~15°C
Refrigeration Method: Semiconductor Refrigeration
Rated Voltage: 220V/50HZ
Total Power: 55W
Power Consumption: 0.5KW.H/24H
Net Weight: 8.5kg
Gross Weight: 11kg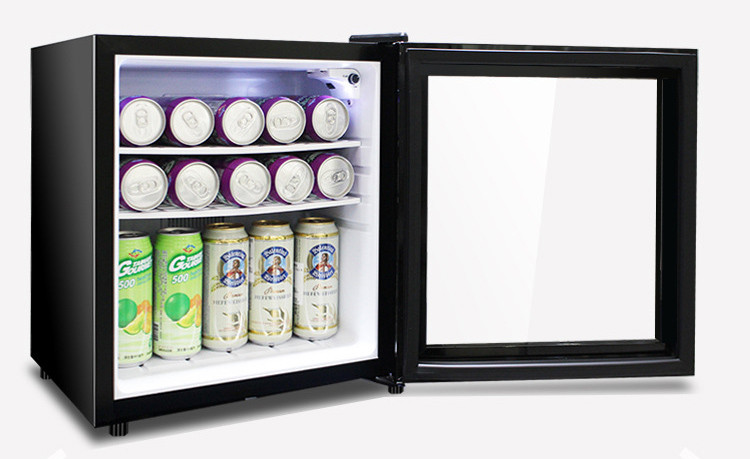 Bottle size: φ6.5cm Height: 17cm
Shelf is adjustable and removable.
Environmentally Friendly: No refrigerant, no secondary pollution.
Low Noise: No compressor involved, no mechanical movement. Noise < 38DB during normal operation.
Accurate Temperature Control: Using fuzzy electronic linear temperature control technology, the cooling power is controlled by the temperature inside the mini bar at any time.
Temperature Control Range: 5 -15 °C. Users can adjust it according to temperature and power consumption requirements
Simple Structure: With semiconductor electric cooling system, the maintenance is very easy.
Big Capacity: No complex and huge refrigeration system involved, the mini bar is small in outer size but big in internal capacity.