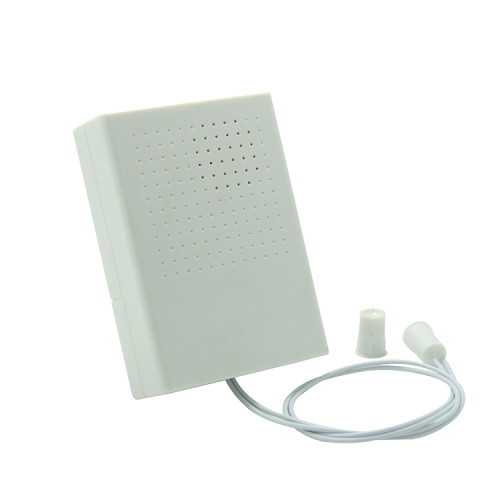 Surface Mount Door Magnetic Contact Control Switch For Light And Power
Description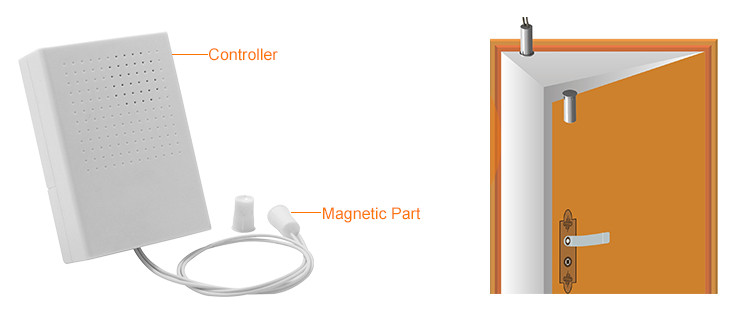 1.Magnetic switch can be used for hotel room door, wardrobe, etc.
2.Door magnetic switch consists of 2 parts: Magnetic part and time-delay part.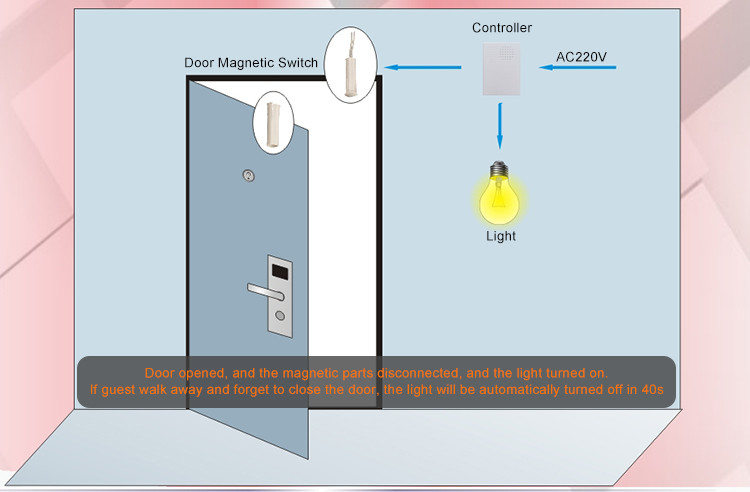 The magnetic head is a proximity switch operated by magnetic field induction.
The 2 magnetic parts' "moving away" and "getting close" can control the switch's on and off.
When the hotel room door is opened, the switch is connected and light is on.
When door is closed, the switch get disconnected and light will be turned off in 15 seconds.
If guest walk away and forget to close the door, the light will be automatically turned off in 40 seconds, which is very friendly and convenient to the checked-in guest, and also safe and energy-saving. (By the way, our hotel lock can remind you by beep sound if forgetting close the door)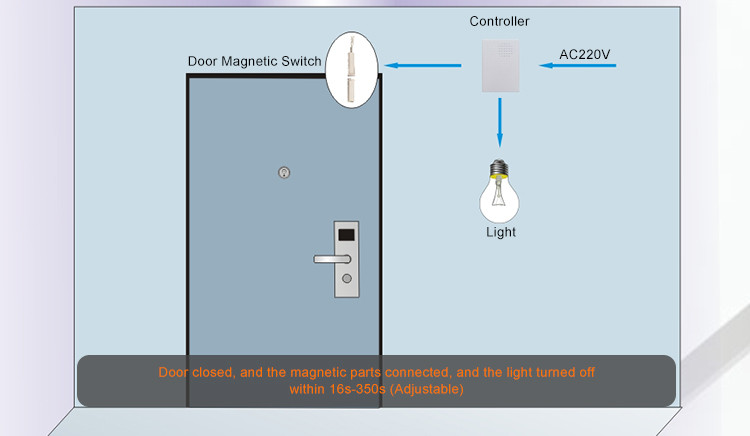 ※ Maximum Load Power: 100W
※ Working Voltage: DC12V / AC220V
※ Installation Way: Hanging
※ Service Life: ≥1 Million Times
※ Working Temperature: -40℃~70℃
※ Sensing Distance:0~4mm
※ Application: Fluorescent Lamp, Energy-Saving Lamp, Spotlight
※ Size:φ12*24.5mm (With/without Wire)