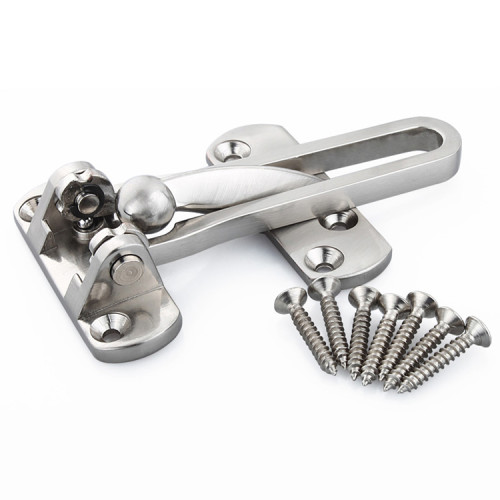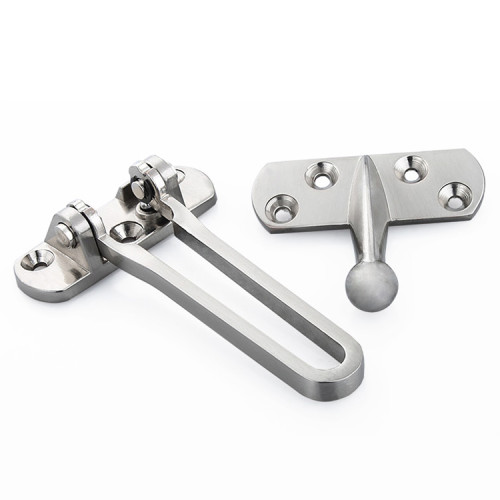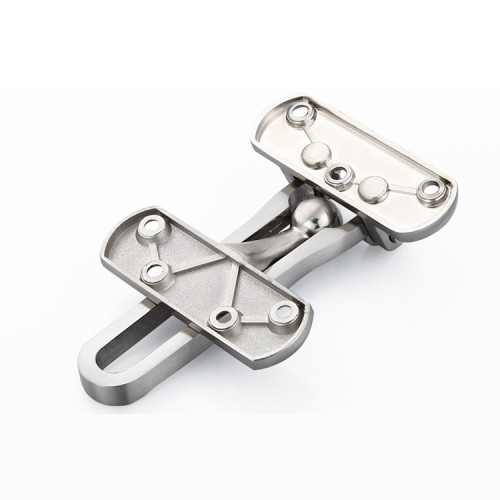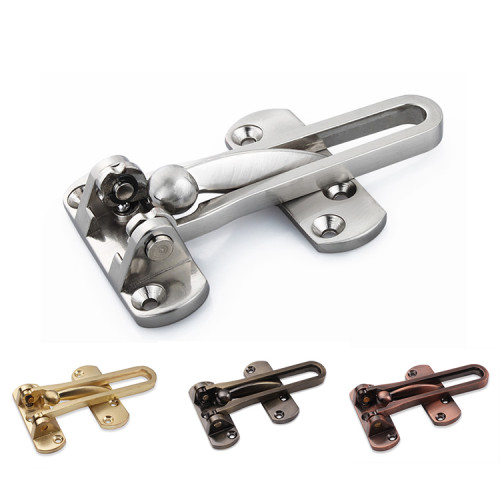 Hotel Room Door Security Guard Chain Lock With Swing Arm Bar Latch
Description
Purchasing Guide For Hotel Lock System
Must-Have Items:
1. Hotel Door Lock -- 1 piece for each door.
2. Key Card Encoder -- 1 piece for each project. Used to program key cards and configure locks.
3. RFID Key Card -- 3 to 5 pieces for each lock. Used to unlock and for lock managing.
4. Management Software -- Provided by us for free
Optional Items:
1. Energy Saving Switch -- 1 piece / room. Insert key card to gain power, take it out to cut off power, save powe for hotel.
2. Data Collector -- 1 piece / project. Used to collector door-opening history data (Who/when/how) from the lock.
3. Door Guard Chain -- 1 piece for each door.
>>>>>> Click To Check Detailed Introduction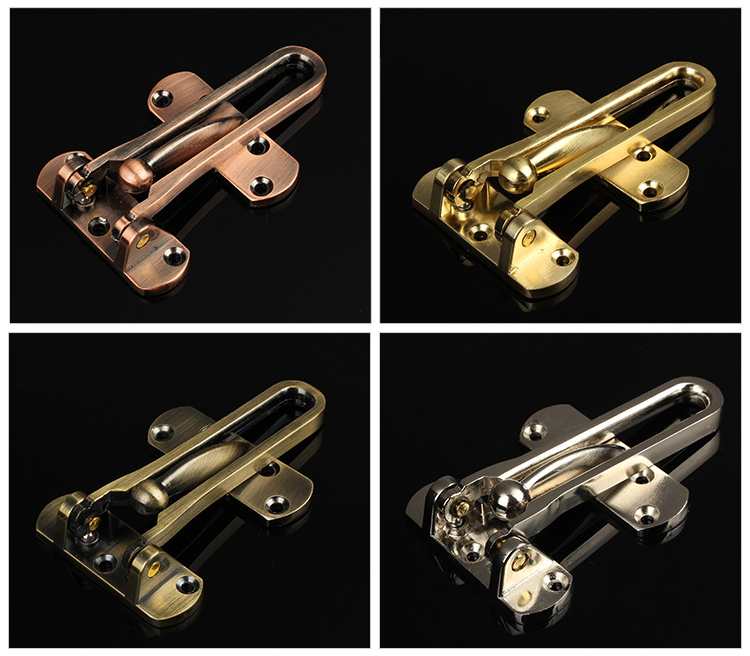 Multi-Layer Electroplating: Wear resistant and anti-scraping. Anti-corrosion and beautiful.
Three-Gear Positioning: Using groove & ball three-gear positioning, reduce friction.The rotation is more flexible and smooth.
Integrated Molding: One-time forming, seamless process, stronger impact resistance, no-deformation and discoloration.
Thickened Solid Base: Not easy to fall off, stronger and securer.
Multi-Hole Fixation: Make the anti-theft buckle stronger, not easy to loose and fall off.
High-Quality Zinc Alloy: Anti-impact, no-rusting, durable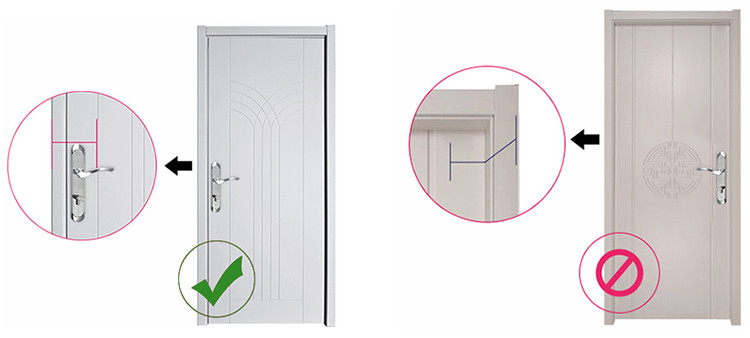 Available Situation:

The drop between door and door frame: ≤0.5cm
Unavailable Situation:
The drop between door and door frame: >0.5cm