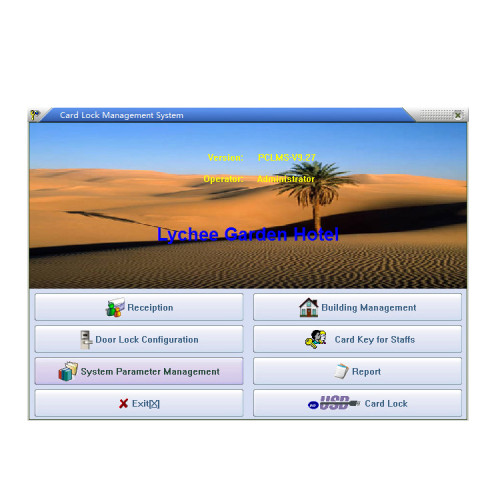 Hotel RFID Card Door Lock System Management For Encoder
Description
Note: If your locks were not ordered from us and need serial number for your card encoder, you need to pay
US$30
And remember to send us inquiry directly via email at info@eproer.com or via WhatsApp: +86 185 0752 5876
Do NOT contact us via the form at the end of this page.
Purchasing Guide For Hotel Lock System
Must-Have Items:
1. Hotel Door Lock -- 1 piece for each door.
2. Key Card Encoder -- 1 piece for each project. Used to program key cards and configure locks.
3. RFID Key Card -- 3 to 5 pieces for each lock. Used to unlock and for lock managing.
4. Management Software -- Provided by us for free
Optional Items:
1. Energy Saving Switch -- 1 piece / room. Insert key card to gain power, take it out to cut off power, save powe for hotel.
2. Data Collector -- 1 piece / project. Used to collector door-opening history data (Who/when/how) from the lock.
3. Door Guard Chain -- 1 piece for each door.
>>>>>> Click To Check Detailed Introduction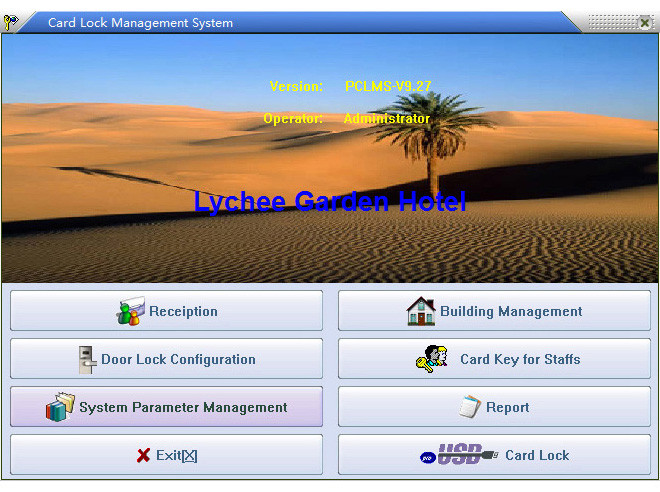 Functioin: Works with key card encoder to program cards and configure locks.And manage guest checking-in, checking-out, etc.
We can also provide you with API, which allows our management software integrated to other hotel management system of yours.
Language: We only provide English version. You can change it to your language on your side.
Compatible With OS: Windows 95, Windows 98, Windows ME, Windows 2000, Windows 2003, Windows XP, Windows Vista, Windows 7, Windows 8, Windows 10.
Operation Guide Video: https://youtu.be/_pNFzmF3l9k