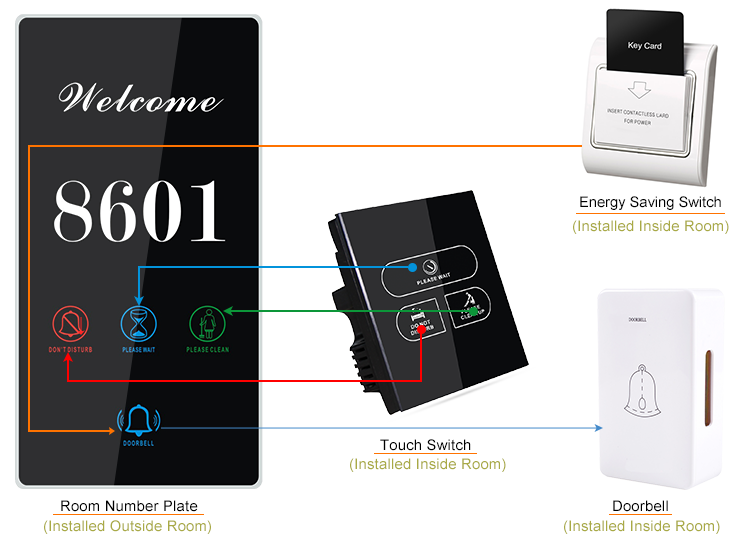 ※ The "Welcome" sign and room number light are always on, so the guest can find room easily.
※ Insert key card into energy saving switch, the blue Doorbell sign lights on, indicating guest checked-in.
※ Touch switch can control the room status such as "No Disturb", "Clean Room", "Please Wait".
※ Visitor press "Doorbell" key on the room number plate, the doorbell inside the room will ring to remind guest.